When it comes to pampering yourself and enhancing your beauty, one place stands out in Des Plaines, Illinois – Le's Nail and Spa. With a reputation for excellence and a commitment to delivering top-notch nail care services, Le's Nail and Spa has earned its place as the best nail salon in Des Plaines. This article explores why Le's Nail and Spa is the go-to destination for nail enthusiasts and how they've established themselves as the premier choice for nail care in Des Plaines.
Exceptional Services
Le's Nail and Spa has built its stellar reputation on its dedication to providing exceptional nail services. Whether you're looking for a classic manicure or a creative and intricate nail design, their skilled technicians have got you covered. They offer a wide range of services, including:
Manicures and Pedicures: Le's Nail and Spa offers a variety of manicure and pedicure options, from the basic to the luxurious spa treatments. Their attention to detail and precision make every experience special.
Nail Art and Design: The talented artists at Le's Nail and Spa can turn your nails into miniature canvases. Whether you desire a simple, elegant look or intricate, eye-catching nail art, their creativity knows no bounds.
Acrylics and Gel Nails: For those who prefer longer-lasting nail enhancements, they specialize in acrylic and gel nails that not only look fabulous but also stay intact for weeks.
SNS Dipping Powder: Le's Nail and Spa is known for its expertise in SNS dipping powder applications, providing a natural and durable alternative to traditional acrylics.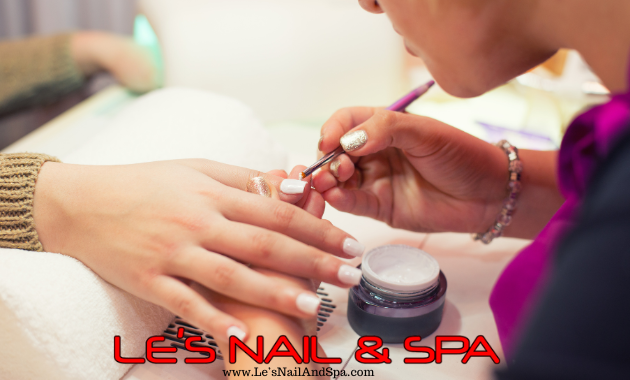 Customer-Centric Approach
What truly sets Le's Nail and Spa apart from the competition is its unwavering commitment to customer satisfaction. From the moment you step into their salon, you're greeted with warmth and professionalism. Their friendly staff takes the time to understand your preferences and provide personalized recommendations, ensuring that you leave feeling pampered and delighted with your nails.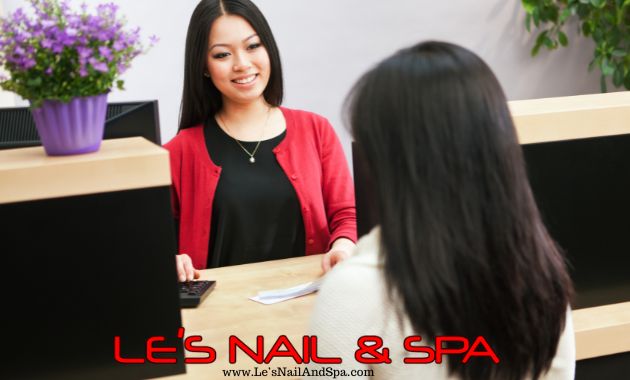 Hygiene and Cleanliness
In today's world, hygiene and cleanliness have taken on a whole new level of importance. Le's Nail and Spa understands this and takes every precaution to maintain the highest standards of hygiene. They use disposable tools, ensure regular sterilization of equipment, and uphold strict cleanliness protocols to provide a safe and healthy environment for their clients.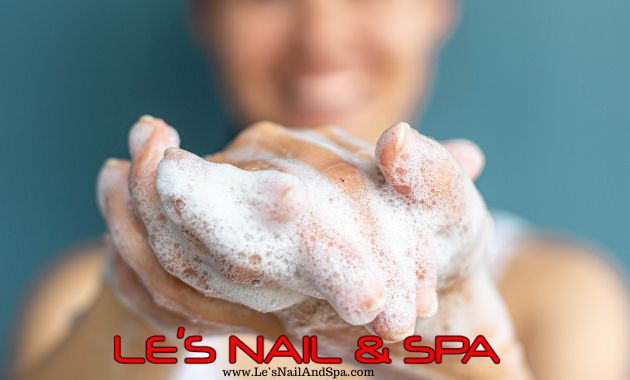 A Relaxing Atmosphere
Le's Nail and Spa goes beyond just delivering great nail services; they provide a soothing and relaxing atmosphere that allows you to unwind and escape from the stresses of daily life. With comfortable seating, tranquil music, and an ambiance that promotes relaxation, every visit to Le's Nail and Spa is a mini spa retreat.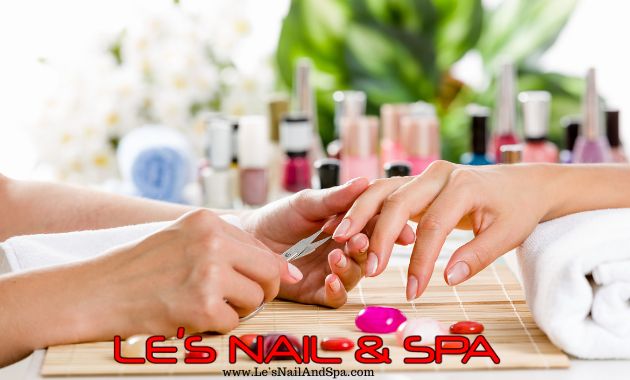 Conclusion:
For anyone in Des Plaines, IL, seeking the pinnacle of nail care, Le's Nail and Spa is the go-to destination. As the best nail salon in the area, they continue to raise the standards, combining innovation with classic techniques. Whether you're seeking a simple manicure, a lavish pedicure, or intricate nail art, this nail salon guarantees results that will not only meet but exceed expectations. So, the next time you're in the mood for some nail pampering, remember there's no better place in Des Plaines, IL, than Le's Nail and Spa.